Gene Arant
REALTOR® | Listing Partner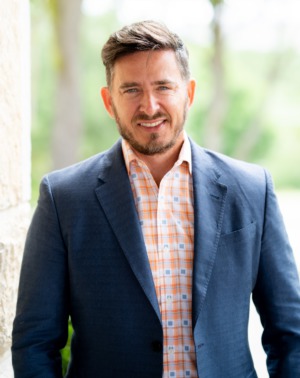 I moved to Austin at the age of ten and never left. I grew up near the Lake Travis area and am proud to call Austin my home. I began my career in real estate after my wife and I purchased our first home together. After that first transaction, I realized that I have a passion for real estate, and most notably, negotiating.
Seven years after getting my real estate license, I had the honor of opening and becoming part owner in the Lake Travis Market Center of Keller Williams Realty. We grew that office from a team of 5 to over 300 agents and growing. It is rewarding to work with so many talented agents and systematically infuse successful processes into each others operations. I used that experience to hand-pick a select group of people to start the Gene Arant Team.
After twenty years of business, we opened The Real Estate Welcome Center to help you, our client, with every aspect of your real estate decisions. Although our offices and team continue to grow, our founding principles and mission statement remain the same – Clients for Life!
I am really proud of the team we have built. We work diligently to earn your trust and in return, your business. It has been an honor for us to rank #1 in sales (Austin Business Journal) for four consecutive years - 2010, 2011, 2012 and 2013 and again as the #2 team in sales in Austin this past year. We were also honored to be recognized as a Platinum Top 50 Realtor winner for 2016. This validates our belief in our client-centric approach to real estate. This team is built on the same philosophy I adhere to in life – a belief that to grow, you must give back to everyone around you - your family, your business, your community.
Thank you for taking the time to learn more about the Gene Arant Team, we are honored to be a part of your real estate decision.