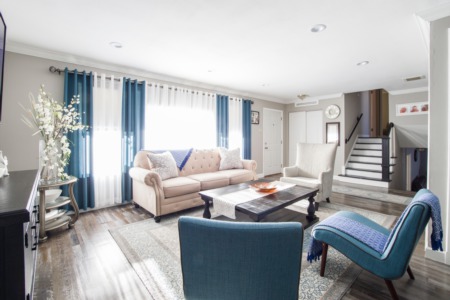 Staging is a clever way to get your home sold faster. Encourage prospective buyers to imagine themselves living there by presenting your home in it's best light. Here are our top 5 tips for staging your home.

1. Clear The Clutter
The most basic task when staging a home is removing clutter and getting the house clean. Remove knick-knacks and personal items from all surfaces, but don't just put them in closets; potential buyers usually look in them, and you want yours to appear roomy. Box up spare belongings and get them out of the house.
2. Brighten...