First Time Voter
Posted by Susan Arant on Monday, November 2, 2020 at 10:29 AM
By Susan Arant / November 2, 2020
Comment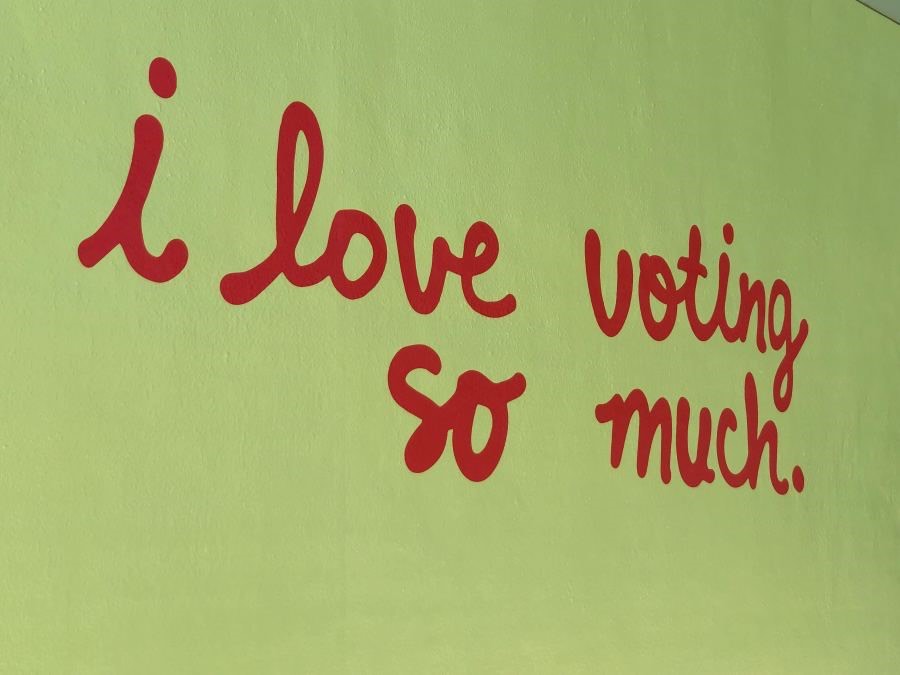 Hi! Hello! Hey there! My name is Sarah Clemmons, I am a senior business student at the University of Texas. I love to dance, am an aspiring MasterChef, and have been writing blogs for the Gene Arant Real Estate Team since my promotion from Intern to Social Media Manager in August. Why does this matter to you? Well there is also something else very special about me (if I do say so myself)… Five days ago, I stepped up to the ballot for the very first time in my life to cast my vote for our nation's 46th President. Feeling the pressure from those exceedingly passionate supporters – you know, the ones who call and text and call and text and call again till you put them out of their misery and tell them who you're voting for – I finally ventured off to Gregory Gym, mask on and ID in hand, to fulfill my civic duty. Rooted in my inquisitive student nature, I felt it immature to cast a vote naïve of the candidate's policy reform plans, so I took to Google and decided to kill two birds with one stone by writing this summary overview as a blog post!
Wait a minute don't scroll away just yet, I know it's almost impossible, but I promise to keep personal biases out of the next 820 words.
Now as much as I may love to think you came to this page eager to get your eyes on my latest streak of editorial genius, I know most of you are here for the exceptional real estate services provided by the Gene Arant Team, so I'll get straight to the point: Let's talk federal housing plans…
Historically, presidential elections have slowed down home sales as buyers and sellers react to uncertainty over the course of the year. Many research studies have concluded that new home sale activity has declined roughly fifteen percent from October to November in election years, in comparison to only eight percent in the years following an election. It is no surprise that homeowners would rather wait to see how mortgage rates, tax breaks, and the value of their investment evolve with changes in policy.
Come November 3rd, Americans have a lot to think about as both candidates have deeply diverging housing views. A hot topic for debate has been the Affirmatively Furthering Fair Housing Act, an Obama administration policy aimed at ending housing discrimination and diversifying urban residences that was repealed during Trump's presidency. Under this law, communities receiving federal housing funds were required to assess patterns of housing discrimination and segregation. They were then required to implement plans to eliminate it, such as constructing more low-income housing. While Biden intends to reinstate this administration, President Trump's approach has rather been to steer pressure away from wealthier communities by incentivizing affordable housing development in distressed communities he termed "opportunity zones."
The pandemic left nearly 1 in 3 renters facing a looming possibility of homelessness this year. In response, Trump released an eviction moratorium that made it nearly impossible for landlords to evict tenants. At the end of this year, residents protected by this act will have six months to pay back at least half of the past-due rent and another six months to fulfill the remaining unpaid rent accrued during 2020. While more can be said debating whether that mandate was helpful or hurtful, that is not my task today, so I encourage you to conduct your own research into the matter. Biden has taken another approach to the issue. He has proposed an influx of funding into Section 8 vouchers which provide subsidies to low income renters along with a tax credit designed so they pay only up to 30% of their income on housing and utilities.
I have realized how the difficulty of keeping opinions out of this blog grows more challenging with each paragraph but there are still a few things left worth noting while I have your attention:
Trump…
unveiled his desire to privatize Fannie Mae and Freddie Mac – institutions that provide liquidity (ready access to funds on reasonable terms) to the thousands of banks and mortgage companies that make loans to finance housing – as one of his "top-10 list of things to get done" upon reelection.
capped property, income, and sales tax deductions at $10,000.
lowered the mortgage interest deduction from $1 million to $750,000.
Biden…
wants to provide first-time home buyers with a down payment tax credit of up to $15,000.

Teachers, first responders, and other public and national service workers would also be eligible for down payment assistance and lower home prices. However, they would need to buy and move into homes in either struggling, lower-income neighborhoods, or pricier communities that don't offer other reasonably priced housing options.
will offer incentives to developers to retrofit homes to become more energy-efficient and create their own clean power in an attempt to cut the carbon footprint of our country's buildings in half by 2035.
My purpose today was not to persuade you towards a candidate, but simply to give you a few topics to look into. I implore you to explore each candidate further as I am certainly not a political expert and there is so much more I have not covered above. I am merely a first-time voter, excited to share what I learned from my first presidential election. There is so much to consider when casting your vote. I admit the responsibility felt daunting throughout my research process, but it is so important to be an informed voter. This year, our votes count more than ever. This is one of the most critical elections in history. When I stepped up to the ballot on October 26th of 2020, amidst an unprecedented social climate anxiously influenced by the pandemic, I was proud to represent our nation's youth, grateful to honor the tireless fight for my suffrage, and confident that my vote made a difference.
Red or blue, right or left, elephant or donkey, on November 3rd…
SHOW UP and CAST YOUR VOTE.