#GiveBack November
Posted by Janine Mitchell on Friday, November 22, 2019 at 12:52 PM
By Janine Mitchell / November 22, 2019
Comment
#GiveBack November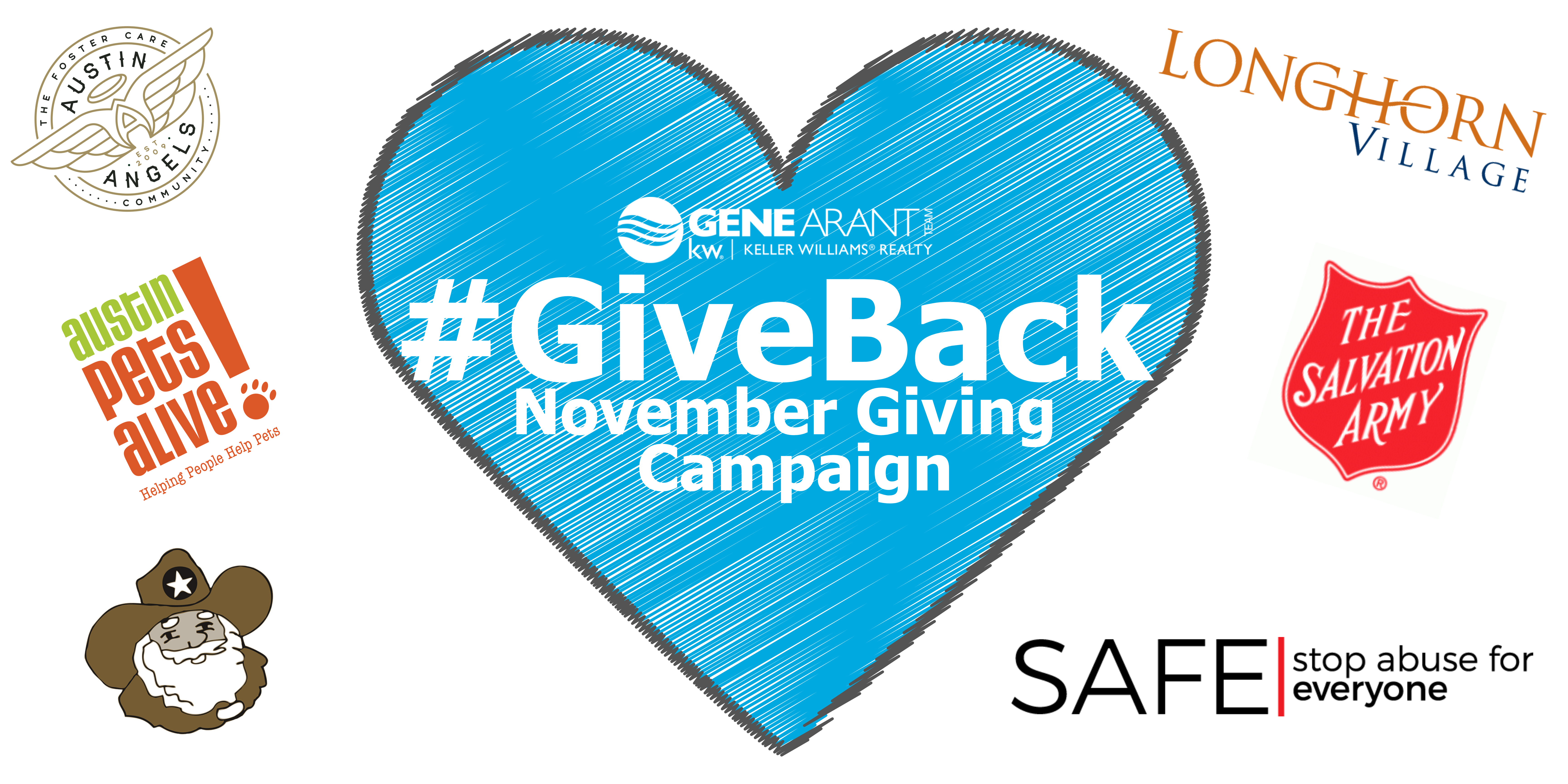 As we approach the holiday season, the Gene Arant Team has been reflecting on our community and how we can give back to those in need. We've found that as we get older, giving gifts has become a more rewarding action than receiving. In fact, according to TIME Magazine, the secret to happiness is helping others because altruism is hardwired in our brain. We couldn't agree more with this - giving to others plays a significant role in bringing happiness and meaningfulness into our lives.
While happiness and meaningfulness are reason enough for the gift of giving, there are even more benefits. According to Berkeley's Greater Good Magazine, when you give, you're more likely to get back in the form of health, wealth, and happiness. Generosity is often reciprocated by those you've helped, and kindness is often passed along, spurring a ripple effect of generosity. One good deed or act of kindness can go a long way.
With that being said, the Gene Arant Team wants to make it easy for our friends, family, and clients to give back and feel confident in the organizations that their time and money is going towards. We're excited to announce the launch of our #GiveBack November Campaign (< click here for our video!) in which we've partnered with six great organizations. Learn more about how each one helps those in need, and how to donate here:
For all drop off donations, stop by the Gene Arant building at 4304 N. Quinlan Park Rd! We can't wait to see our community come together this holiday season. Stay tuned for individual spotlights for each organization and more details about the #GiveBack November Campaign.