KW BOLD Classes
Posted by Gene Arant on Thursday, March 12, 2015 at 12:21 PM
By Gene Arant / March 12, 2015
Comment
Reflecting on my real estate career, I realize how the professional decisions made at the beginning of my career have affected my life twenty-five years later. Starting a business is a leap of faith. It is not always knowing what or how you are going to achieve your dreams but putting yourself on a path to do so on a daily basis. It is being vulnerable enough to put yourself in new situations – some of which are successes and many are failures - and learning from both to become a better agent. Continually educating yourself and empowering those around you to do the same is key to longevity in this industry.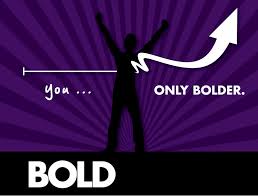 Our rapid business growth is successful, in part, due to the Keller Williams organization. KW gives its agents the tools needed to build on your aspirations and hard work. You collaborate with others to continually learn, to work smarter and create a culture of shared knowledge – which is why I am writing this blog.
We are honored and humbled by the requests by other agents to shadow our team and spend a few days with us in our office. I attribute much of our success to a combination of life and business experiences, inspired clients, paired with KW coaching and classes.
When you are ready to take your business to the next level, I highly recommend BOLD. I have personally taken the course… a dozen times now, each time improving my mindset, tweaking habits to become more successful and incorporating new strategies to grow our business. (Click here to see my video after my eigth class.)
Fundamentally, it is a seven-week course that helps you set new goals and gives you the tools to succeed. Part of BOLD is a competition to get the most listings. Which team can make most touches? Who can make most referrals in 30 days?
You quickly learn that human nature is such that people actually want to help you succeed. I found that once people learned what I was doing, they began calling me to help. That referral gave me a reason to call back and thank them – providing a win/win scenario where both parties feel good and benefit. It really was that easy.
BOLD provides you the additional confidence to analyze situations and determine solutions for varying scenarios – it helps you determine your buyer/sellers priority. Once you figure what motivates your client, it is your job to get them there. I highly recommend attending a BOLD class – it is incredibly worthwhile and you will not be disappointed.
If you are a new KW agent and there is anything I, or my team, can do to help you gain greater success in your career, please contact us. I am grateful for the mentors that have and continue to guide me in my career and would be honored if in some way I could do the same for you. Best of luck – you can do this!