Let's Talk Team Building
Posted by Susan Arant on Thursday, July 9, 2020 at 2:00 PM
By Susan Arant / July 9, 2020
Comment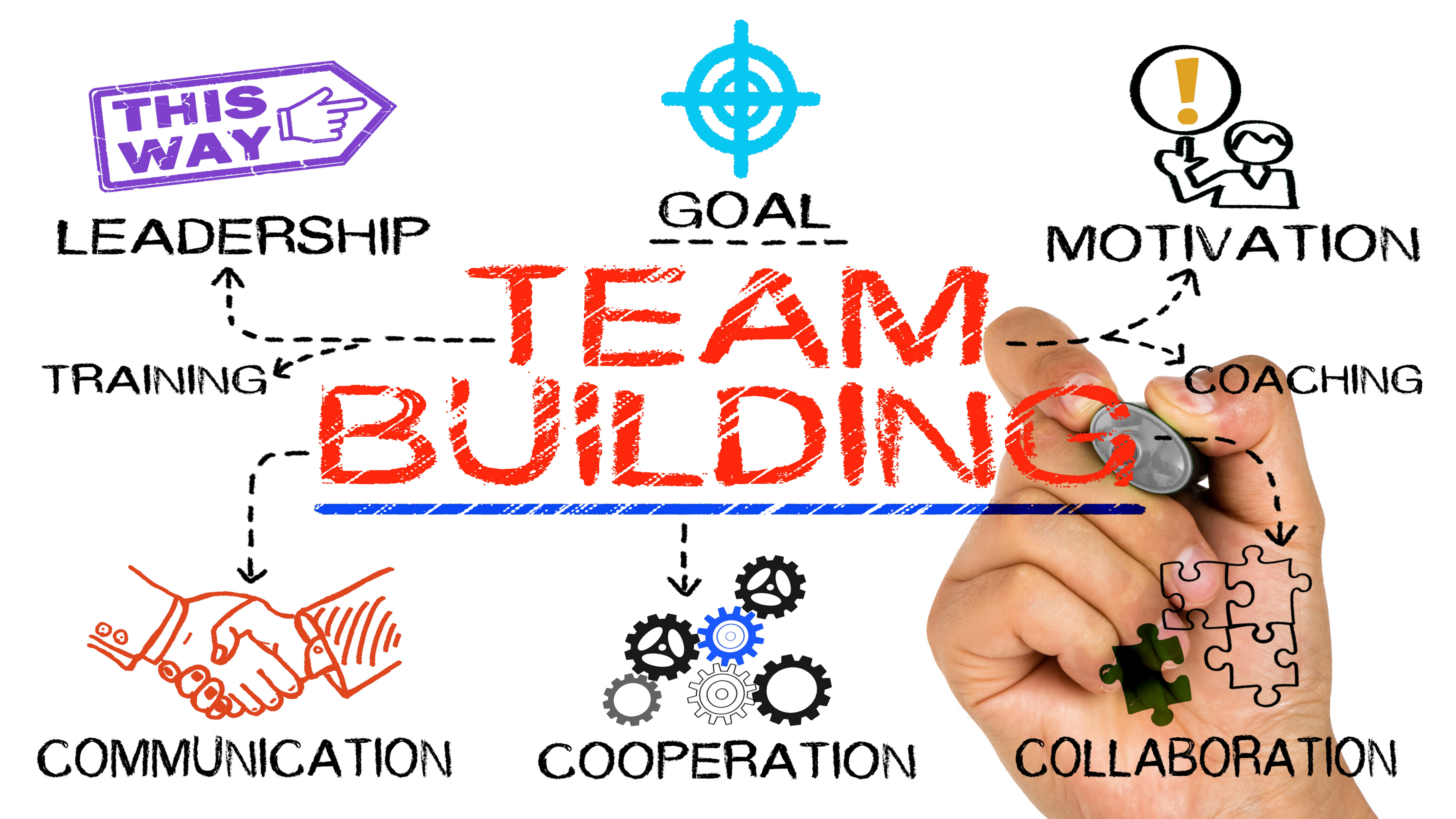 Let's talk team building.
No no no, don't click to the next blog or pull out Facebook. Let's seriously talk about team building.
Every single one of us is on a team. You may run a business, have a family, play on a sports team, volunteer, hold employment, etc. Teams can take many forms, but the goal is always the same – to work with others. But 7.8 billion people in the world means 7.8 billion personalities which means 7.8 billion ways of thinking which means chaos – sometimes. The world can feel pretty chaotic yes? Can the workplace feel that way too at times? Enter team building!
Forbes states 70 percent of U.S. employees are not engaged. Unengaged employees equal frustration in the office, lower efficiency, and less revenue. When starting and growing a business, nonperforming employees are not an option.
Team building can take the face of fun ice-breaker games, physical challenges, or even simply meeting with your coworkers/employees for open communication and feedback. An hour of your day with your team can lead to stronger collaboration, more understanding communication, increased motivation, and uplifted team morale. In the long run, this means results. This means more efficient workdays, employee loyalty, strong company culture, greater revenue, and faster growth.
While we at Gene Arant Team are in our 25th anniversary celebration season, we are taking more time to honor one another and do some healthy team building. Over the years, we have developed a very talented team of 15 people and attribute much of that to continually staying engaged in developing the people on the team, and also in fun activities that bonds and strengthens the team as a whole. Below are three quick examples of ways we engage in team building:
Bright and early on Monday mornings we have a stand-up/zoom to start off our week with a "Power-Up", in which we hear a 3 to 5 minute motivational message, each GATeam member goes around the room and share good things from the weekend a goal for the week along with an affirmation for the week that is grounded with a stomp or grunt!
We gather outside the office at least once a quarter for activities that challenge us and push our boundaries. In fact, I'm writing this after coming back from a shooting range and completing our 5 hour LTC-License to Carry class as a group.
One of our favorites is in October/November when we have our annual Team Advance (we don't believe in ever retreating). This is our time to get down to business and plan and map out the following years goal. After this work is done, the fun begins… last year we went to a Dude Ranch where we had competitions on fireside cooking, painting contest and more.
Team building is such a vital ingredient in a flourishing business. So the next time you see the idea scheduled on your calendar, don't roll your eyes and start replaying old Office episodes in your head, feel inspired that your boss wants to strengthen relationships and inevitably increase your paycheck!
Please visit the websites below for team building ideas that will excite your employees much more than a plain "trust fall".
https://www.peerspace.com/resources/team-building-ideas-austin/
https://www.yelp.com/search?cflt=teambuilding&find_loc=Austin%2C+TX
https://blog.cake.hr/top-50-team-building-games-employees-love-play/
https://www.tinypulse.com/blog/the-ultimate-list-of-team-building-activities