Meet Your Greater Austin Real Estate Team: GATeam Member Susan Arant
Posted by Ash Abu Bakar on Sunday, May 5, 2019 at 10:30 AM
By Ash Abu Bakar / May 5, 2019
Comment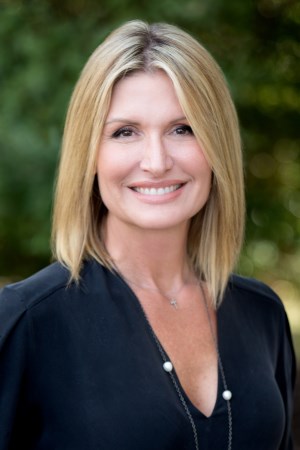 Happy Birthday Susan!
Susan is the epitomy of our mission: Changing Lives Through Real Estate. She makes her clients her #1 priority.
Here is what your team has to say about you, Susan!
"One of the first things you notice when you meet Susan is her incredible beauty, style, talent for design, and attention to detail. Then when you really get to know her you are amazed at her loyalty, and her immeasurable devotion to all those she loves. The most admirable thing about Susan is her discipline and constant search for ways God can use her to love and serve others. She is a force to be reckoned with!" - LaNeigh
"She is super HOT!! Her low filter allows you to know exactly what she is thinking which I believe people enjoy, transparency is rare these days. Did I mention she is SUPER HOT!!!!" - Gene
"A beautiful woman on the inside and out. She will tell you exactly what she thinks - the good, the bad and the ugly.
Happy birthday!!" - Tommie
"I love her dedication to her family, health and real estate…and her style" - Jennifer
"I love our friendship and respect her honesty and openness. She fiercely loves her family. She has a natural generosity, how could she not being married to Gene?!" - Shelley
"Susan is such a charming and inspiring person. She's very warm, open and enthusiastic in working with others. We all LOVE her very much!" - Meagan
Susan's favorite part of growing the business is the opportunity it provides her to give back to her community. The Gene Arant Team is a big believer in Giving Back. Through the recently launched Gene Arant Foundation, we humbly support many non-profits and local charities, including Austin Children's Shelter, Healing Haiti, Austin Pet's Alive, the ViperNation Education Foundation and Austin wide schools and PTA's.
Susan's Favorites:
Color: White/cream/beige
Type of food: Healthy (for real)! Basic protein and veggies work for me
Sweet Treat: German chocolate with nuts and raisins
Alcoholic Drink: Alexander Valley Cab or Vodka/soda
Non-Alcoholic Drink: Water
Band/Artist: Luther Vandross
Movie: The Sound of Music or anything Disney/Pixar
Animal: French or English Bulldog
Season: Summer
Holiday: Christmas
Starbucks order: Americano Black