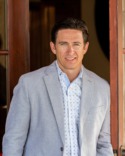 Unbeknownst to many local homeowners, the local real estate market took a dip this summer. Camouflagedunder headlines of Austin's continued growth, real estate sales in both Austin and the Four Points Area has dropped in the past 60 – 90 days compared to 2013.
Forbes ranked Austin the third fastest growing city in the nation with approximately 110 people moving here daily yet in July, ABOR reported a 3% drop in the city's real estate sales. Why the contradiction? If you are an economist studying the local market, you would note that the average home price and number of properties sold in the Four Points area has decreased slightly from 2013 to 2014.
This year alone, the average price of Four Point area homes...