Project Santa
Posted by Susan Arant on Monday, November 17, 2014 at 7:27 PM
By Susan Arant / November 17, 2014
Comment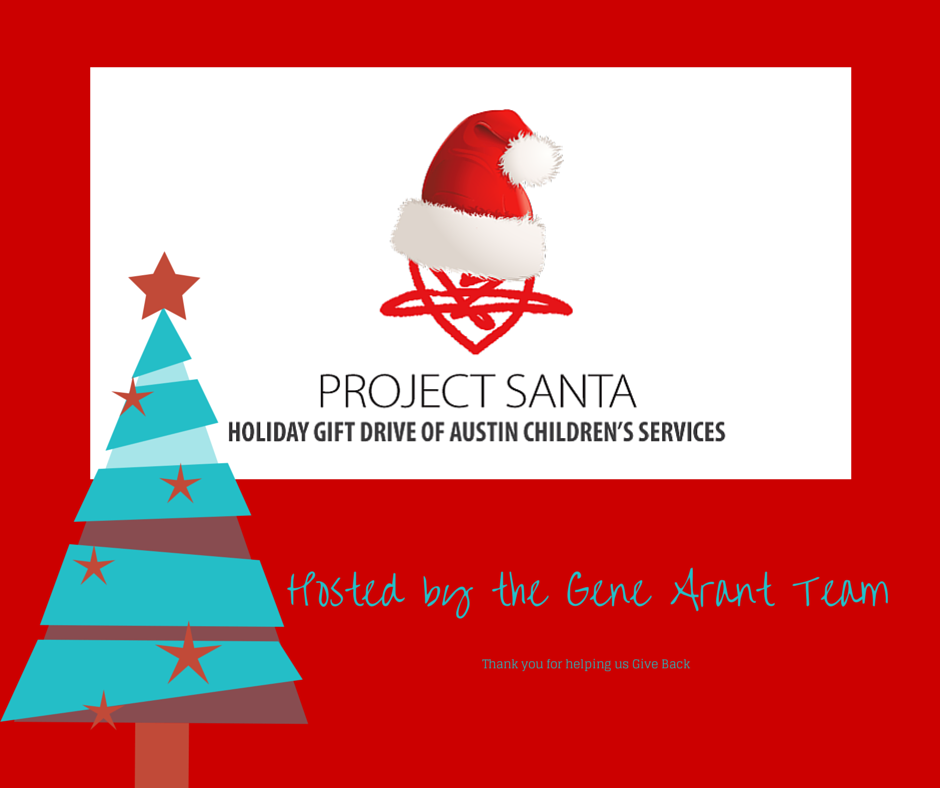 It is difficult to think that during this festive time of year, there is Austin area children in need of help. It should be a right of childhood to have plenty of love, food and happiness. No child should grow up worrying where their next meal is coming from or if they have a safe place to sleep at night. For that reason the Austin Children's Shelter (ACS) has been caring for children and teens in need for thirty years – especially during the holiday season.
ACS works to prevent the cycle of child abuse and neglect by providing emergency shelter and services to children who have been removed from their homes. ACS is more than a shelter. It is a group of trained professionals and volunteers who are dedicated to helping children and teens in crisis. ACS offers services such as transitional living programs, a teen parent program, respite care, foster family services and child abuse prevention through the Strong Start program.
Please join us at our 2nd annual "Give Back" Santa Event that benefits the Austin Children's Shelter. The event will be hosted on Friday, November 28th from 2pm-5pm however; we will be accepting gifts for ACS through December 15th.
Please consider dropping off a present for a child or teen in need at The Real Estate Welcome Center, located at 4304 N. Quinlan Park Road. The Gene Arant Team will partner with ACS to raise awareness for abused and neglected children in our area. Santa Claus will be available on November 28th to personally thank your children for generously giving to others.
Some items requested by ACS include:
Gift cards to Target, Wal-Mart, Academy, and H-E-B
Mp3 players
Ear buds
New socks, underwear, sports bras, and undershirts
Hoodies
DVD's rated G – PG-13
Lego sets
Science kits
Makeup kits, hair straighteners, curling irons, and blow dryers
For more information on ACS and items they currently need, please visit: http://www.austinchildrenshelter.org
Childhood is such a precious time. Please help us make this a magical Christmas for children and teens served by ACS. It is the season to give back to those who truly deserve happiness.