Reasons to Sell During the Holidays
Posted by Susan Arant on Friday, December 5, 2014 at 9:26 AM
By Susan Arant / December 5, 2014
Comment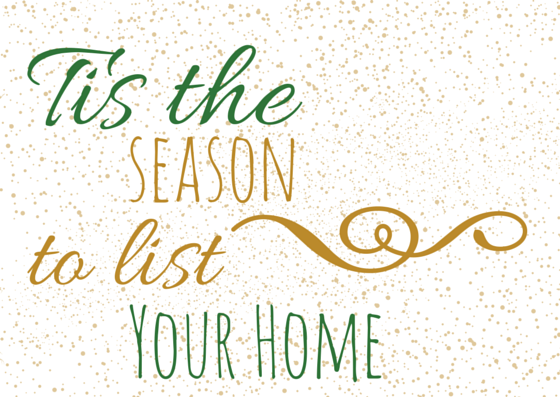 A common misconception about real estate is that homes do not sell during the holiday season. Typically consumers think that the market is slowest due to holiday festivities however, numbers in our area disprove that theory. Last year in Steiner Ranch, 16 homes sold in the month of December and 19 homes sold in December of 2012. Comparatively, those numbers are higher than in March of 2014 when only 15 homes sold.
Historically, interest rates tend to drop at the end of the year. Currently, the rates are back under 4%. This is the lowest they have been since summer of 2013. It is a beneficial time for perspective buyers to take advantage of these new rates. Lower rates bring out more buyers. In addition, perspective buyers who purchase at the end of year receive tax credits.
While the market definitely sees an upward sales trend in April, a November or December property listing in Texas has merit. Because we are in Austin, there is much less seasonality – there is no weather related reason for people not to move. Without the typical winter threat of icy roads, snowstorms and bad weather, people choose to move year-round.
From a competitive standpoint, while homes still sell during this time frame, fewer houses are put on the market. Fewer homes listed means less competition. Less competition translates to higher offers for sellers.
Quality versus quantity: Although there will be less buyers looking for homes at this time of year, the buyers who are searching tend to be more committed. They have a specific reason to purchase and are on a mission to do so within a certain timeframe.
January is a big month for new hires and transfers; these employees make for motivated buyers and are more serious about making an offer. They want to find a house and settle in before beginning a new job. This is also a good time to transition children into new schools after Winter Break.
Part of the buyer making decision is based on facts: price per square foot, number of beds, number of baths, etc. The other part of the decision making process is emotional. Feelings are subjective and a well decorated home is more appealing to perspective buyers. A fire in the fireplace and the scent of cookies baking conjures warmth within buyers and connects them to the house faster than at other times of the year.
The holiday season can positively impact a buyer's decision. So put up the holly, the candles and greenery and if you have thoughts about selling, you might consider adding a "for sale" to your holiday decorations.
Article first appeared in the Four Point News, November 26, 2014 issue, page 4A.