Should you Stage your Home?
Posted by Brendan Kaisler on Monday, August 23, 2021 at 12:00 PM
By Brendan Kaisler / August 23, 2021
Comment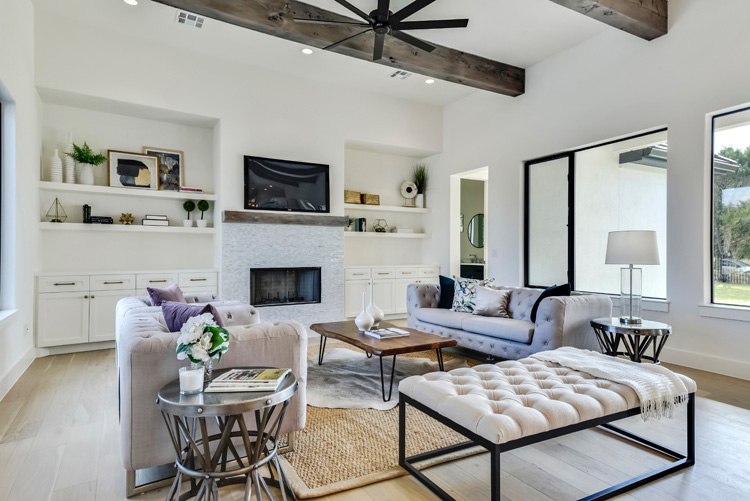 Selling your home may already seem like a lot to manage, so things like staging may seem like extra unnecessary work. Buyers however want to move somewhere they can imagine themselves living in and Kathleen from Starfish Home Staging defines their work as, "the art of making a house feel like a home.". This is important to help paint the picture of how living in a space will feel to potential buyers.
"82% of buyers' agents said staged homes have made it easier for a buyer to visualize a property as a future home."
(According to The National Association of Realtors 2021 Profile of Home Staging.)
Keep in mind, you don't have to stage your entire house to make an impact. It's most important to stage the living room, master bedroom, and kitchen. These places are the heart of the home and will have the largest emotional appeal on buyers. No matter the market, houses that look the best will always sell the best.
The Psychology of Staging
When looking to stage a home we are first making sure the house is clean and in good repair. Nobody wants to buy a property they know they will have problems with, buyers want to visualize a space that's worry-free and easy to live in. Also, yes, the details matter greatly here. A buyer just walking through isn't going to notice the HVAC needs to be replaced, but they will definitely see that light bulb that's burnt out or the drawer that doesn't close all the way.
Next, we ask if the spaces make sense and whether they feel neutral or not. If you're walking through the dining room and come across a treadmill it can make the house feel strange. You also don't want to see photos of another family as it makes it harder to view it as your potential space when you see someone else living in it. We want a comforting and inviting feel without telling someone else's story. Now the house can be seen as more of a blank slate for the buyer to write their own story. The space should feel easy to move around in and be free of clutter. Doing this helps a home feel bigger and easier to breathe in.
Setting your rooms up with these things in mind helps optimize a common first touchpoint for buyers, the photos in the online listing. Setting the home up a certain way will help draw attention to the most valuable focal points within your home. Your stager will be able to identify the best way to frame each room. You'll also want to keep a more contemporary feel as it's appealing to more buyers. This can be achieved in a wide variety of ways. You might just need some fresh paint on a few walls or updated fixtures. During your consultation, you will be guided through the steps to get the most value out of your home.
Before and After


As you can see, staging can greatly transform a space and give it a completely new feeling. Contact us below to see how you can best optimize your home when it comes to selling!
Looking to sell your home? Contact us!