Staging Tips : How To Get Your Home Ready To Sell
Posted by Ash Abu Bakar on Tuesday, May 14, 2019 at 10:47 AM
By Ash Abu Bakar / May 14, 2019
Comment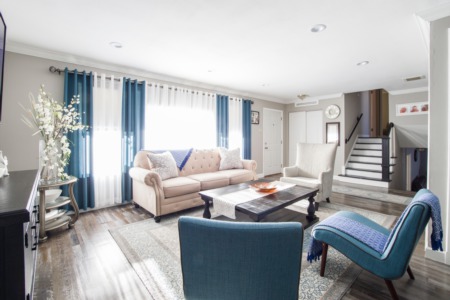 Staging is a clever way to get your home sold faster. Encourage prospective buyers to imagine themselves living there by presenting your home in it's best light. Here are our top 5 tips for staging your home.

1. Clear The Clutter
The most basic task when staging a home is removing clutter and getting the house clean. Remove knick-knacks and personal items from all surfaces, but don't just put them in closets; potential buyers usually look in them, and you want yours to appear roomy. Box up spare belongings and get them out of the house.
2. Brighten Up The Rooms
Pull the shades up and the curtains back to allow natural light to pour in to each room. Buyers like to see bright rooms so light is an important part of the staging process. Dust off your light fixtures so they look appealing and remove window screens. These steps will create an inviting atmosphere and help potential buyers feel more comfortable in the home.
3. Remove Some Furniture
You want the rooms in your home to feel as big as possible and removing about half of the furniture will help with that. Plus, this gives buyers the opportunity to envision their own pieces in the home. If you feel like your current furniture isn't show-room ready, considering storing it and renting nicer, newer pieces.
4. Increase the Curb Appeal
First impressions matter! Don't neglect the outside of your home. Get more buyers in the door by doing some simple tasks that will make your home more appealing: power-wash the house and the walkways, clean the windows, mow the lawn, make sure your house numbers are easy to see, put down a welcome mat and plant a few flowers. Also consider painting/staining/oiling the front door. One of our favorite products to freshen up wood of any kind and color is "Restor-a-Finish".
5. Add Some Extras
Once you feel like your home is show ready, add a few finishing touches. People love to see simple touches like flowers in vase, fruit in a bowl on the counter, and folded towles in the bathroom.