The Impact of 5 Million Square Feet
Posted by Susan Arant on Wednesday, October 7, 2020 at 4:43 PM
By Susan Arant / October 7, 2020
1 Comment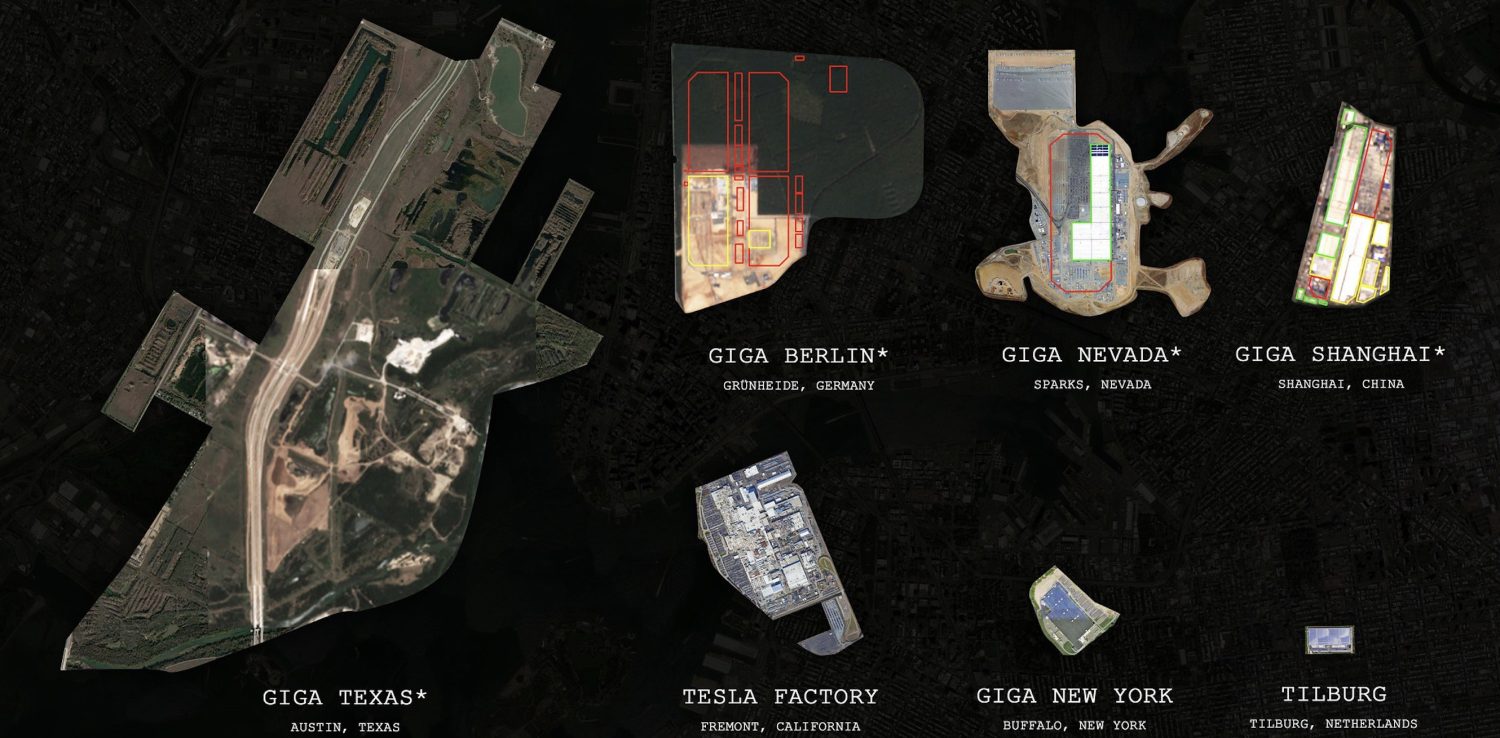 How big is 5 million square feet?
The United States White House is only 54,900 ft2.
Nasa's headquarters facility is only 200,000 ft2.
Amazon's largest warehouse in the US is only 1 million ft2.
The Dallas Cowboys Stadium is only 3 million ft2.
So how big can 5 million square feet possibly be? Well, we're about to find out as Tesla moves to Austin!
In July of this year, Austin prevailed the winner of Elon Musk's highly sought-after bid for a new Tesla Gigafactory, beating out other finalist Tulsa, Oklahoma. The development of the 2,100 acres purchased in southeast Austin will not only manufacture Musk's new Cybertruck but also boast the Del Valle community with much needed infrastructure and financial support.
A City of Austin consultant analyzed nearly 1 in 5 of the Austin workforce lost their jobs due to the COVID-19 pandemic, a statement reflective of the inflated unemployment rate. In September of 2019, the U.S. Bureau of Labor Statistics reported an unemployment rate of only 2.6 percent. Following the pandemic, that percentage reached a peak of 12.2 in April 2020 and has since fallen to 6.7 in July 2020 (3.8 percentage points higher than the year prior). The unemployed workforce is a truly ominous number with several zeros… :(
Have no fear, Tesla is here!
With ground already broken, Tesla plans to hire up to 5,000 workers. While a project like this does not promise to fix Austin's unemployment deficit, it is guaranteed to impact the lives of thousands in Del Valle – a region long neglected, and in much need of some TLC. The tech-savvy manufacturer has agreed to pay a minimum of $15 per hour, offering an entry-level salary of $35,000, although Musk has projected average annual pay will total around $47,000. In addition, under Travis County's taxpayer-funded incentive agreement with Tesla, at least half of employees at the factory are required to be county residents.
Families and residents of the district are thrilled to see the influx of Musk's billion-dollar investment ripple through local hands and start to shape the community. In the next few years, we should start seeing the development of libraries, school programs, community centers, public parks, and more. Even the grocery supplier H-E-B has started poking government to break ground in the region and bring fresher, healthier products into local diets, without the 30-60 minute commute attached to an H-E-B run currently. Speaking of traffic, Texas 130, the highway nearest the Tesla site, is already is being widened from a four-lane toll road to six lanes which will increase the freeway's capacity by nearly 27,000 cars per day, according to the Texas Department of Transportation. To keep up with this accelerated development, Metrostudy (analysts who track the Central Texas Housing Market) reported builders have started work on 368 new homes in Del Valle, in the second quarter of this year alone. That's up 84% over the second quarter of 2019.
So have you grasped yet the immensity of the 5 million square feet under construction just a few minutes from the airport? It's not just in size…It's in value. It's in impact. It's in the potential this one factory has to change the lives of thousands of our Austinite neighbors. Tesla is not only manufacturing innovative electric cars. Tesla is offering a living to hundreds of people who didn't have the opportunity to obtain college degrees. Tesla is encouraging other high-profile corporate giants to base new developments in the Austin market; and inevitably, Tesla is providing a channel to progress southeast Austin into a thriving economic sector. This is only the beginning!