The Power of Giving Can Transform One Person's Reality
Posted by Janine Mitchell on Monday, December 9, 2019 at 10:07 AM
By Janine Mitchell / December 9, 2019
Comment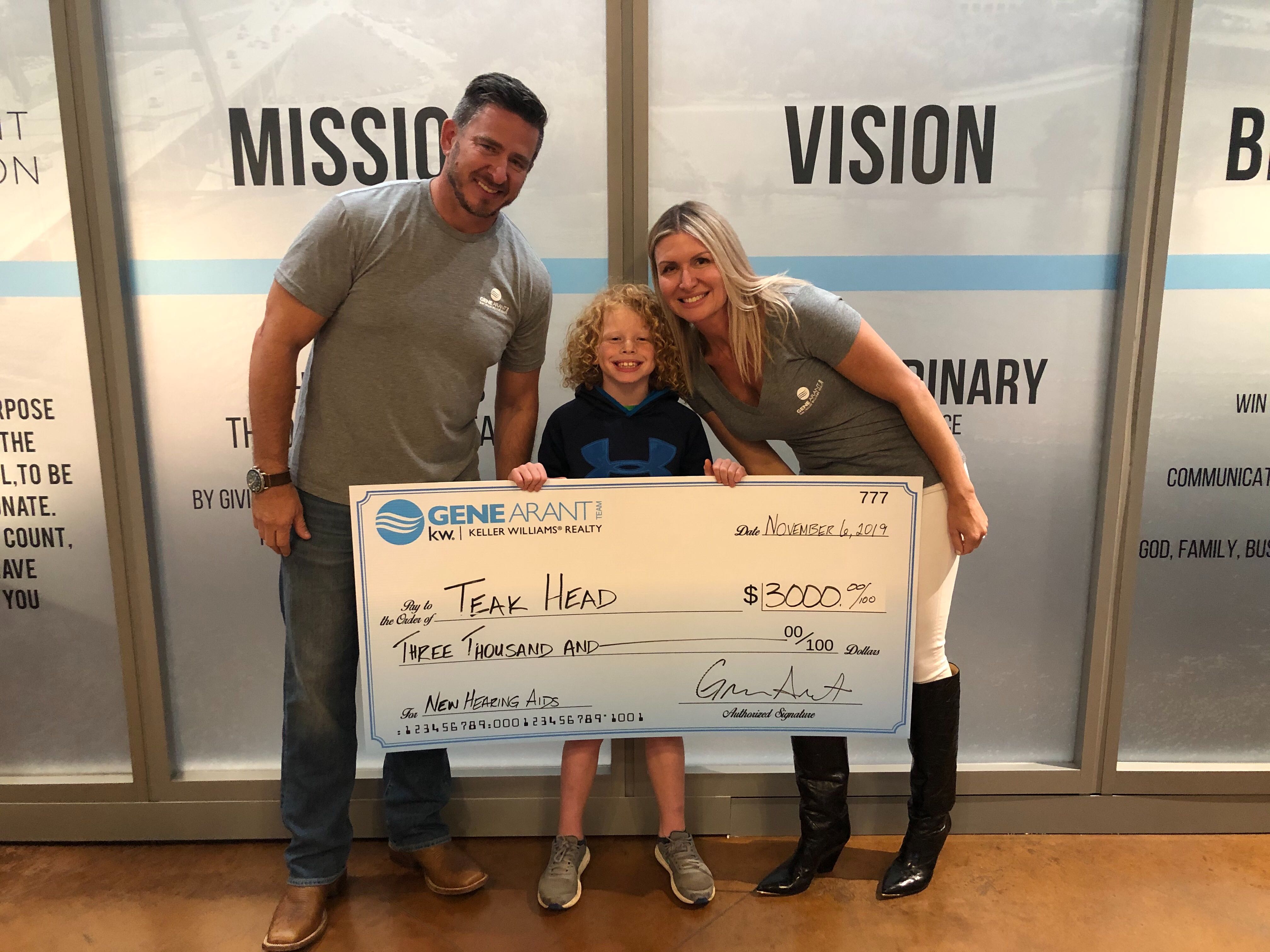 Author: Abigail Head, Client Care Manager at Gene Arant
We are nearing the end of another year. Streets showered with holiday lights, wreaths on doors welcoming you inside decorated homes, and Christmas songs on the radio. In our communities, throughout the world, we use this time of year to reflect as well as anticipate what is to come in the next year.
It is the time of year when we hyper focus on gratitude and giving. The Gene Arant Team believes in the power of giving. Give Back is a key part of Gene and Susan's personal and business lives. I have known the Arants for over 11 years now and they always give their time, their knowledge, and inspire others to help change lives.
The Gene Arant Team is celebrating 25 years in Real Estate in Austin Texas and surrounding areas. Twenty-Five years helping hundreds of families. Twenty-five years of giving back.
By now, most of Gene Arant Team's friends, family, and clients know about the #GiveBack November campaign (if not, you can find details here). The Gene Arant Team has been giving back their time at Longhorn Village playing Bingo with some of the residents, collecting teenager gifts for Safe Place, all aged children toys/items for Brown Santa, canned foods for Salvation Army, and blanket donations for Austin Pets Alive.
However, I'd like to share a more personal aspect of the campaign. This past October, the Gene Arant Team had their annual Octoberfest at their home in Steiner Ranch. They were able to raise over $4000 toward two different causes related to my son, Teak.
Back in 2010, while I was working for the Gene Arant Team, Teak was diagnosed with Spina Bifida. I was only 20 weeks pregnant. Spina Bifida means open spine. It is a neuro tube disorder that can cause paralysis of the lower body as well as other issues. It was a shock to say the least. My husband, Chad, and I knew our future looked different then we had imagined. At this point, we started gathering information, met with specialists, and began down our SB path with Teak.
A few months after he was born, an audiologist discovered Teak wasn't hearing normally. This was yet another eye-opening experience, so we began on another path with Teak. He began wearing hearing aids at 6 months old. It was a struggle to keep them in his ears in the beginning however now they are a part of him, not defining him just necessary in the day to day.
Teak is a strong, powerful and smart 9-year-old boy. We are truly grateful to the generous family, friends, and clients who joined in to give towards Teak's new hearing aids and to the Spina Bifida program at Dell Children's Hospital.
We are surrounded by wonderful people in all aspects of our lives. There was one specialist in particular at Dell Children's, Dr. Timothy George, Teak's pediatric neurosurgeon, who was incredibly authentic. He passed away this November. He also understood the power of giving. He gave his life to help so many people including but not limited to his young patients as well as mentoring students. He was a compassionate physician.
When you walk out of our house, there is a sign that hovers over you above our door, reminding you to have Gratitude. Gratitude does not always come easily, however, it is necessary. Gratitude is part of our inner psychological foundation that prompts us to "give back." It inspires and encourages us to help others.
The Gene Arant Team understands Gratitude. How are you showing gratitude this holiday season?