Things To Do Around Austin | January Events
Posted by Colbea Smith on Friday, December 28, 2018 at 1:14 PM
By Colbea Smith / December 28, 2018
Comment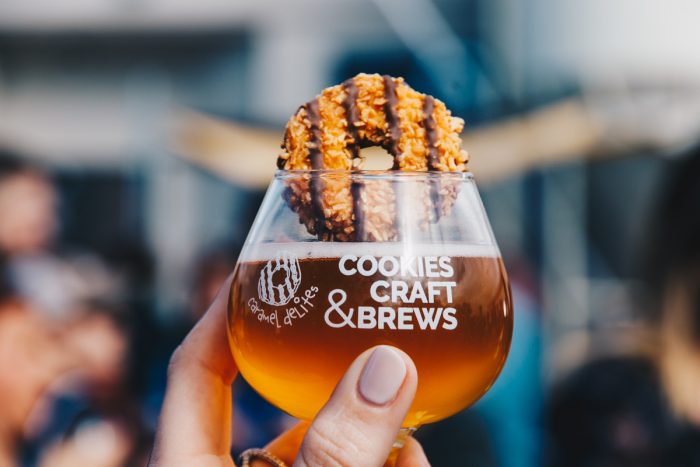 Here we are in the first of the year. Everyone's set new goals to conquer and we're simply looking to make your first month in the new year brighter with cool and fun activities to do around the Greater Austin Area! Check out our top picks of what to enjoy in Austin and beyond this January!
January 1: Barton Springs Polar Plunge
Barton Springs Pool
Although there was a brief time when we didn't know if the plunge was going to happen due to flooding in the Austin area, the polar plunge is on and set for New Year's Dday! Join the brave and jump into the water during the chilly 30-something degree weather.
January 1-21: Ice Skating on the Whole Foods Rooftop Plaza
Lamar Whole Foods
Enter the rooftop of the Flagship store for winterland vibes and good times. Skate for only $10, which includes ice skate rental.
January 4: Disney's Frozen
The Community Cinema & Amphitheater
Family-friendly fun at the coolest outdoor event center! Catch everyone's favorite Disney flick Frozen under the stars and bring blankets.
January 15-February 16: FronteraFest
Hyde Park Theatre
FronteraFest is five weeks of alternative, offbeat, new and off-the-wall fringe theatre. Expect the unexpected.
January 19: Cookie & Craft Brews
Circle Brewing Company
Whoever said cookies and beer don't mix have yet to check out Cook & Craft Brews. Austin's Circle Brewing Company and Girl Scouts of America team up to deliver eight pairings you won't regret.
January 20: 3M Half Marathon
Downhill to Downtown
Join over 7,000 runners on a run from Downhill to Downtown. The point-to-point course involves mostly downhill running throughout Austin's finest locations. Receive a finisher's medal and celebrate completion of your run at the always exciting finish line festival and complete with a beer garden.
January 21: MLK Community Celebrations
Austin
Start your Saturday with a short program at the MLK Stature on UT's campus then march to the historic Huston-Tillotson University to take part in exciting activities planned throughout the day. The MLK Community Festival begins late afternoon where vendors and local musical artists help to make this year the biggest celebration to date.
January 26: Winter Tree Fest
Ladybird Johnson Wildflower Center
Celebrate Texas trees in the Arboretum with family-friendly tree climbing, walks and talks, s'more roasting, fort building, a tree sale and more! Wildflower Center ecologists and arborists will present fun, educational walks and demonstrations under the trees. Young explorers can learn, craft and play all day.
January 26: Free Day of Dance
Austin
Over 120 classes offered in ballroom, social dancing and solo dance styles at locations in Austin and surrounding areas. With classes in so many dance styles, beginning levels through advanced, it's a great way to learn to dance or learn a new move to add to your repertoire!
January 27: Texas Roller Derby
Palmer Events Center
Cherry Bombs vs. Hellcats. Watch the two teams fight for the W as the girl's round the rink. Texas Roller Derby brought this exciting sport back to life, so much so that they had a hit television show called Rollergirls.